Sale!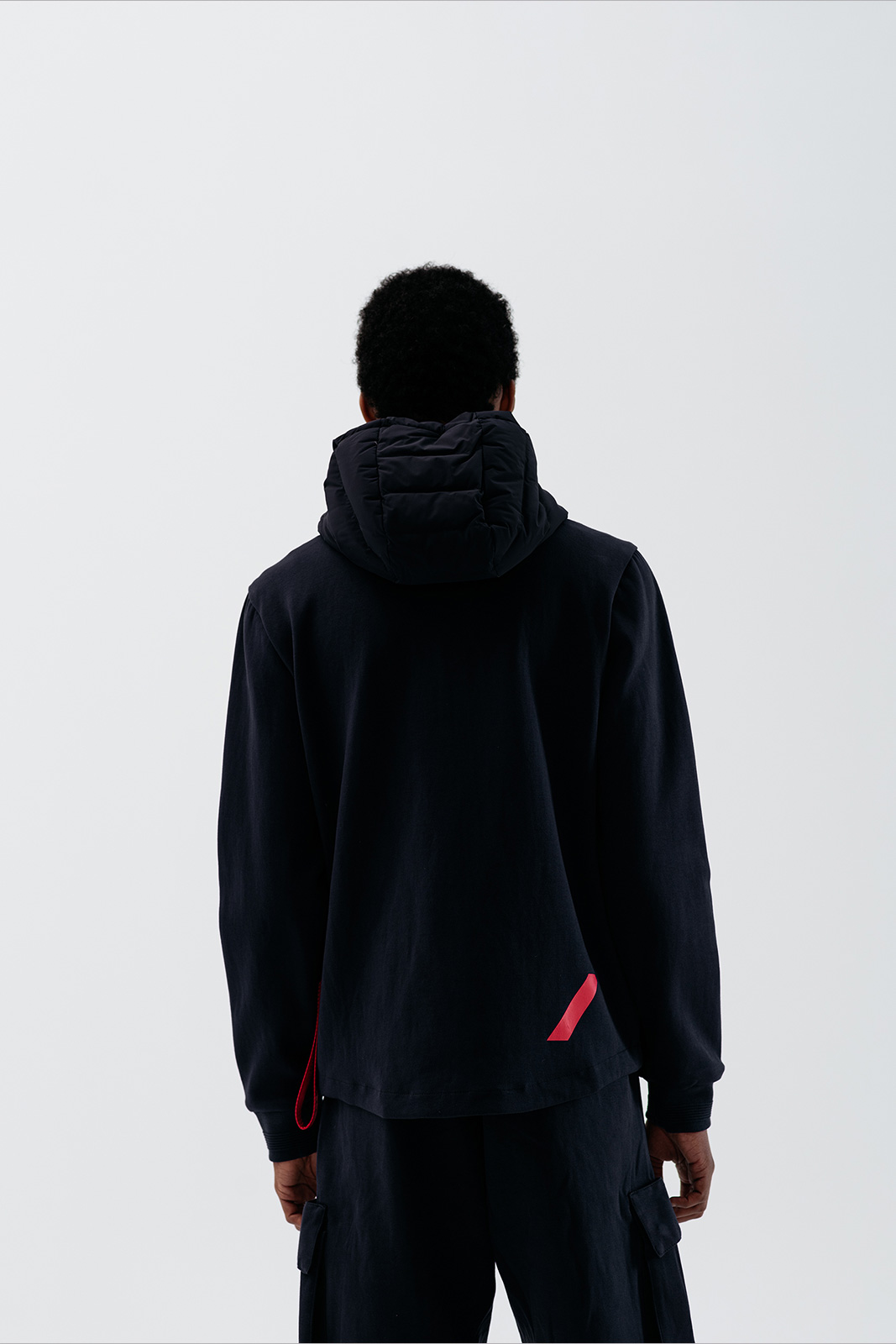 Outerwear – BERLINOJR036
-50% OFF
Also perfect as outerwear during the milder months, this men's padded sweatshirt is made of opaque stretch nylon and features a down quilted front.
the model with front zip and hood made of technical cotton is perfect combined with coordinated sports trousers for a unique casual look.
Description
Size Guide
| | | | | | | | |
| --- | --- | --- | --- | --- | --- | --- | --- |
| | XS | S | M | L | XL | XXL | XXXL |
| chest | 49,5 | 51,5 | 53,5 | 56,5 | 59,5 | 62,5 | 65,5 |
| buttom | 46 | 48 | 50 | 53 | 56 | 59 | 62 |
| shoulder | 42,6 | 43,8 | 45 | 46,6 | 48,2 | 49,8 | 51,4 |
| CB length | 65,5 | 67 | 68,5 | 70 | 71,5 | 73 | 74,5 |
| sleeve length | 64,5 | 65,5 | 66,5 | 67,5 | 68,5 | 69,5 | 70,5 |
| arm hole | 25,6 | 26,4 | 27,2 | 28,2 | 29,2 | 30,2 | 31,2 |
| muscle | 19 | 19,6 | 20,2 | 21 | 21,8 | 22,6 | 23,4 |
| sleeve opening | 9,6 | 9,9 | 10,2 | 10,5 | 10,8 | 11,1 | 11,4 |
| hood width | 26 | 26,5 | 27 | 27,5 | 28 | 28,5 | 29 |
| hood height | 35 | 35,5 | 36 | 36,5 | 37 | 37,5 | 38 |